Dry Run: Munich High End 2016
Dry Run: München High End 2016
Preparazione: Monaco High End 2016
Visit us in Room F224
Besuchen Sie uns im Raum F224
Venite a trovarci nella stanza F224
1st of Mai 2016
1. Mai 2016
1° Mai 2016
Andrea - Marco
Thomas - Claudio - Eddy
Honestly we were not considering working today, but, if there is a chance to squeeze a little bit more out of the system and there is rain outside, why not?
Ehrlich gesagt, war Arbeiten heute nicht im Plan. Aber, wenn die Möglichkeit besteht, etwas mehr aus dem System herauszukitzeln und das Wetter draussen mies ist, wieso nicht?
In realtà non era in programma di lavorare oggi. Ma, se il tempo fuori è brutto e c'è la possibilità di tirare ancora fuori qualcosa dal sistema, perché no?
30th of April 2016
30. April 2016
30 Aprile 2016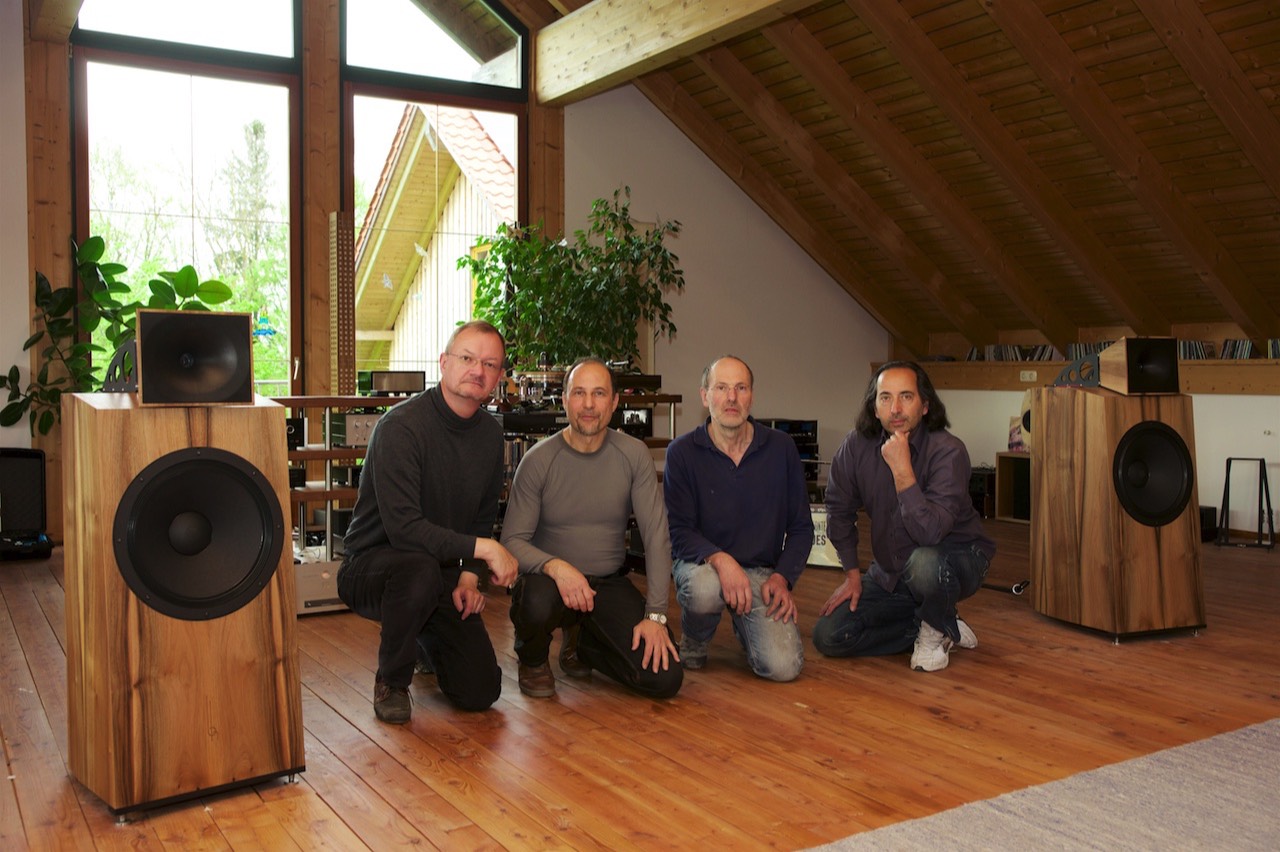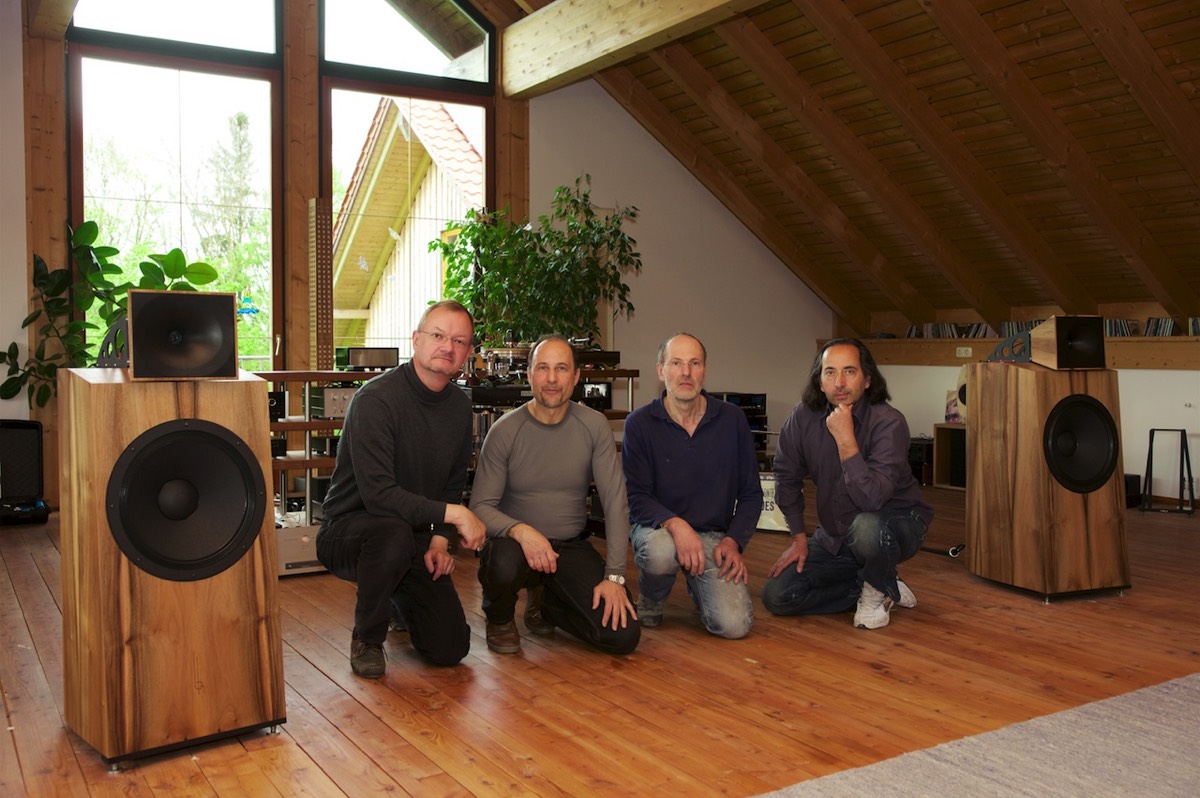 Ralf - Claudio - Thomas - Andrea
Fine-tuning of the cartridge was the final step today. Meanwhile listening and choosing some tracks for the show.
See You in Munich next week!!
Fein-Justierung des Tonabnehmers war der Abschluss für heute. In der Zwischenzeit haben wir Musik gehört und einige Lieder für die Messe ausgesucht.
Bis nächste Woche in München!!
Abbiamo messo a punto la testina. Per oggi è stato sufficiente. Nel frattempo abbiamo ascoltato musica e scelto alcuni brani per lo show.
Ci vediamo a Monaco la prossima settimana!!
29th of April 2016
29. April 2016
29 Aprile 2016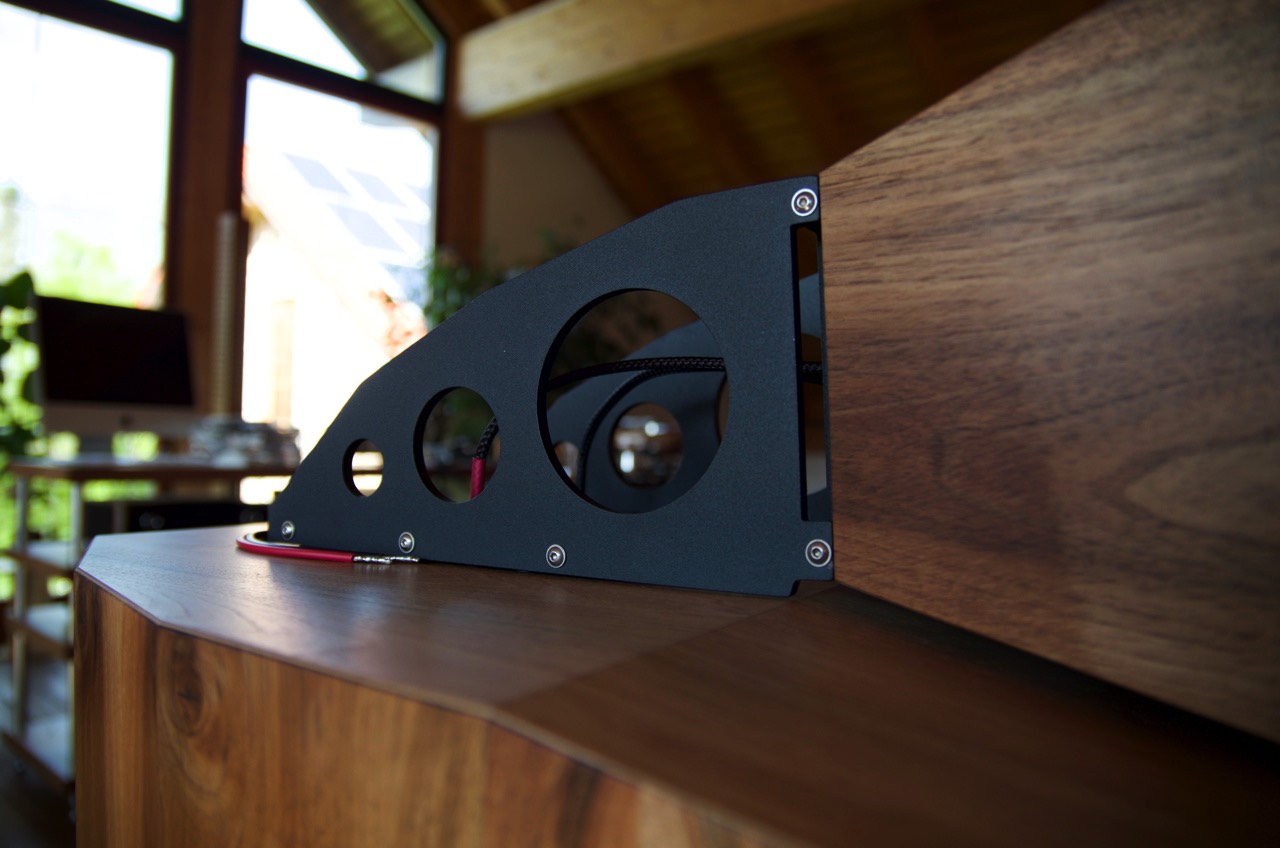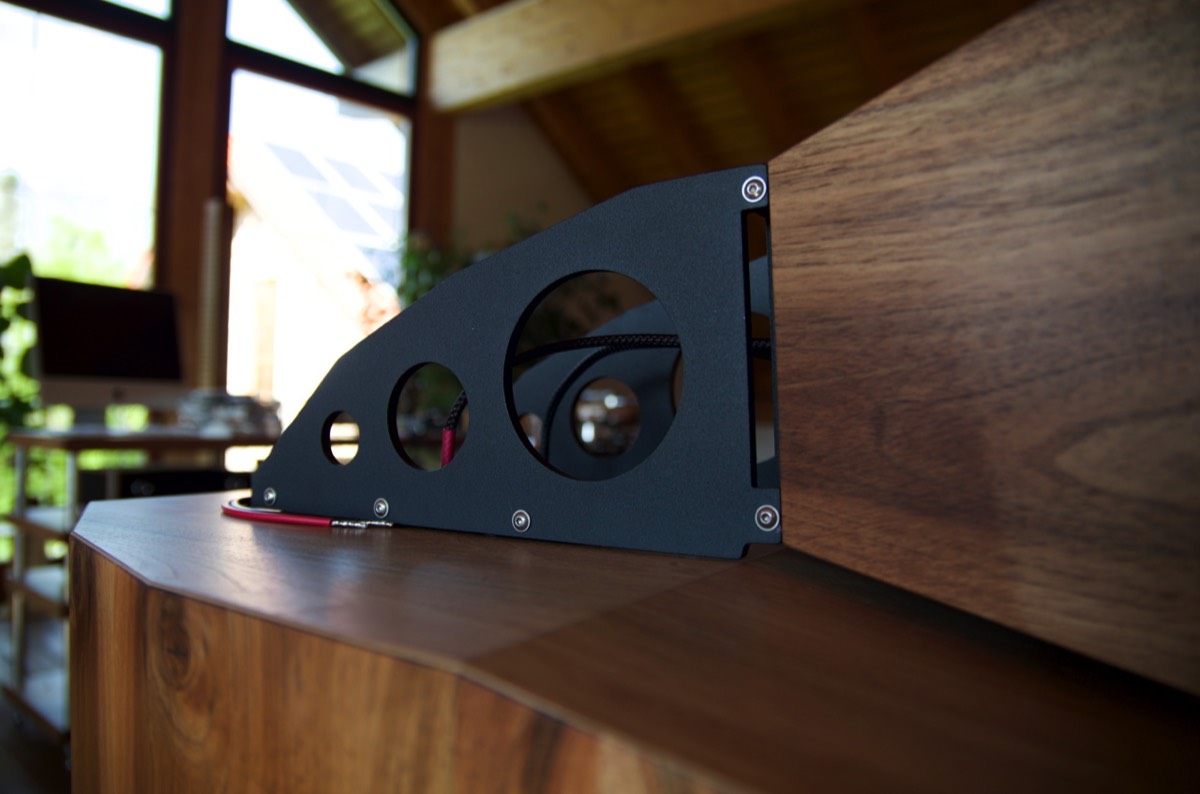 Today's concern was to set up the system on the electricity side and fine tune that side of the system and trying several configurations of the Cammino Power Harmonizer.
Then we mounted the new cartridge, the Air Tight Supreme Gold PC-1. This is what we will use during the show.
Das Haupt Thema heute war die Stromversorgung auf dem Punkt zu bringen und verschiedene Konfigurationen am Power Harmonizer zu probieren. Als das ausgereizt wurde, haben wir den anderen Tonabnehmer montiert: die Air Tight Supreme Gold PC-1. Das werden wir in der Messe benutzen.
Il punto principale della giornata è stato la messa a punto della configurazione dell'armonizzatore. Quando siamo arrivati al risultato, abbiamo montato la nuova testina, una Air Tight Supreme Gold PC-1. Questa è quella che useremo durante la fiera.
28th of April 2016
28. April 2016
28 Aprile 2016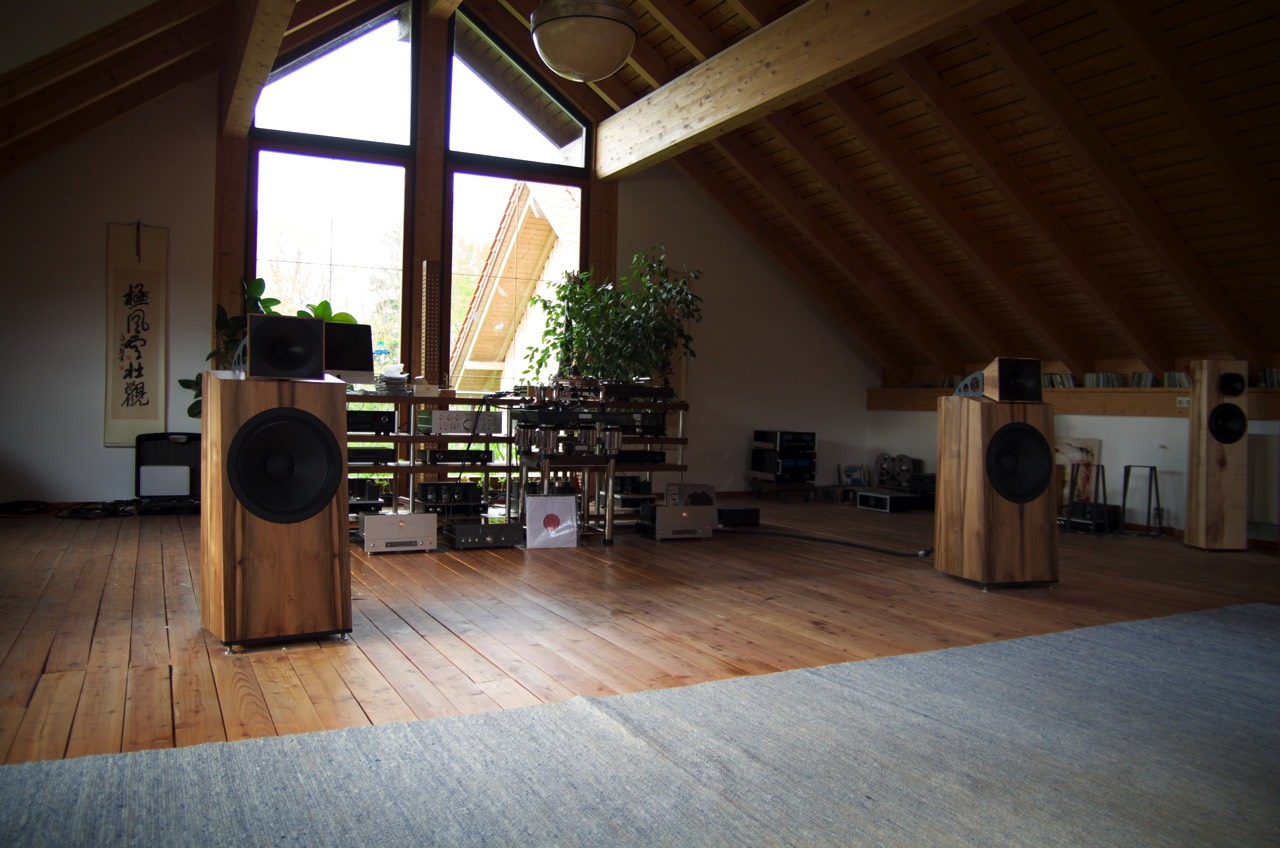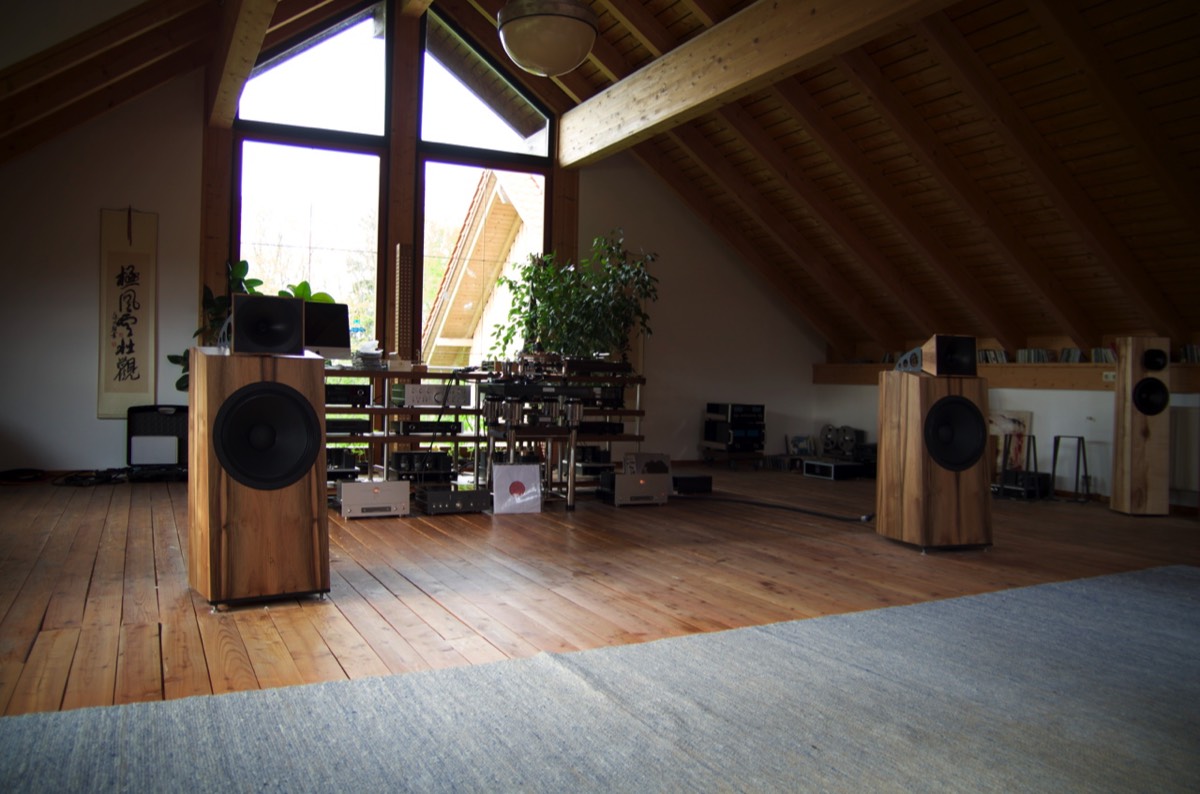 Amplification is set-up. Like last year, not everything is here, but we are already a lot further.
First possible mistakes are already analyzed and the system is running smoothly
Die Elektronik ist jetzt auf dem Punkt, alles geprüft, alle Verbindungen gezogen. Wie letztes Jahr nicht alles ist hier, wir vermissen noch ein kleineres Stück aber wir sind schon jetzt deutlich weiter.
Die erste gröbste Fehler sind auch jetzt schon beseitigt.
L'elettronica c'è anche se ancora non proprio tutto. Un piccolo componente manca ancora, ma comunque siamo già ad un punto che ci dà buona confidenza nel risultato finale.
Gli errori più grossolani sono anche già eliminati.